All brands, makes, and models

serviced and repaired.






Whether you have a Heil

heating and cooling system, Carrier, Trane, York, Lennox, or any other brand, our trained professionals can solve your comfort needs.

We provide 100% guaranteed solutions to these heating and cooling symptoms:

Blowing air but not heating (cooling)--if this is your symptom, turn off your a/c (heat) system at the thermostat

Blowing air but not heating (cooling) enough or not keeping up during heat of the day, or running all the time

Not blowing any air--if this is your symptom, turn off your a/c (heat) system at the thermostat

Noisy indoors or outdoors

Outdoor unit not coming on

Wires damaged at the outdoor unit

Refrigerant piping damage and refrigerant leak detection and repair

Coil cleaning and sanitizing services

Water leaks in closets, attics, through the ceiling, or pipe from house eave (turn off your a/c system to decrease the amount of leaking water, if home damage is a concern)

Air not coming out of vent(s)

Condenser coil fin straightening

Temperature differential (TD) problems

Moving or relocating outdoor unit

More..

Call us...we're ready to provide fast service and repair solutions for you.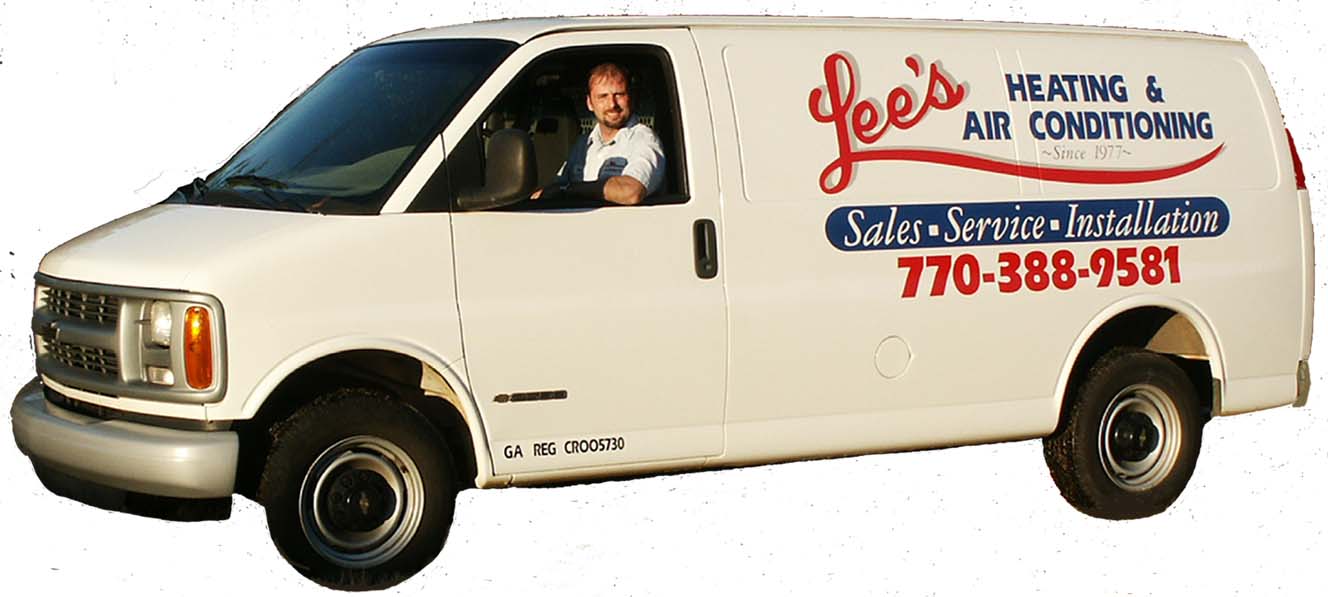 Besides the technician who actually does the repair, Lee's Heating & Air Conditioning also has highly competent and experienced supervisors who, although you may never see, provide valuable backup to the technician. So, should a second opinion ever be required about a technical question, you don't have to worry because the technician has highly qualified expertise to bring to each call.

Other benefits of Lee's services and repair include:
Thoroughly stocked service vehicles allow our technicians to solve most problems on the spot without making lengthy trips to supply houses which means faster overall service for you.


Family friendly service technicians who have undergone rigorous employment screening. Our hiring practices are strict because our goal is to deliver a champion service technician to your door whom we would feel comfortable having in our own home.


Technicians who are bonded and fully insured for additional protection and peace of mind. All technicians are also covered by workers' compensation insurance so that should an on-the-job injury occur, you will be protected.


All technicians have access to advanced diagnostic equipment, instruments and tools that can help them solve your problem quicker and better. Some of these instruments include: capacitance tester, airflow hood, laser temperature analyzer, carbon monoxide analyzer, ultra-violet heat exchanger inspection kit, inspection camera, digital manometer, superheat and sub cooling temperature probe, refrigerant scale.
You can trust Lee's for faster

,

b
etter service. We look forward to your call.